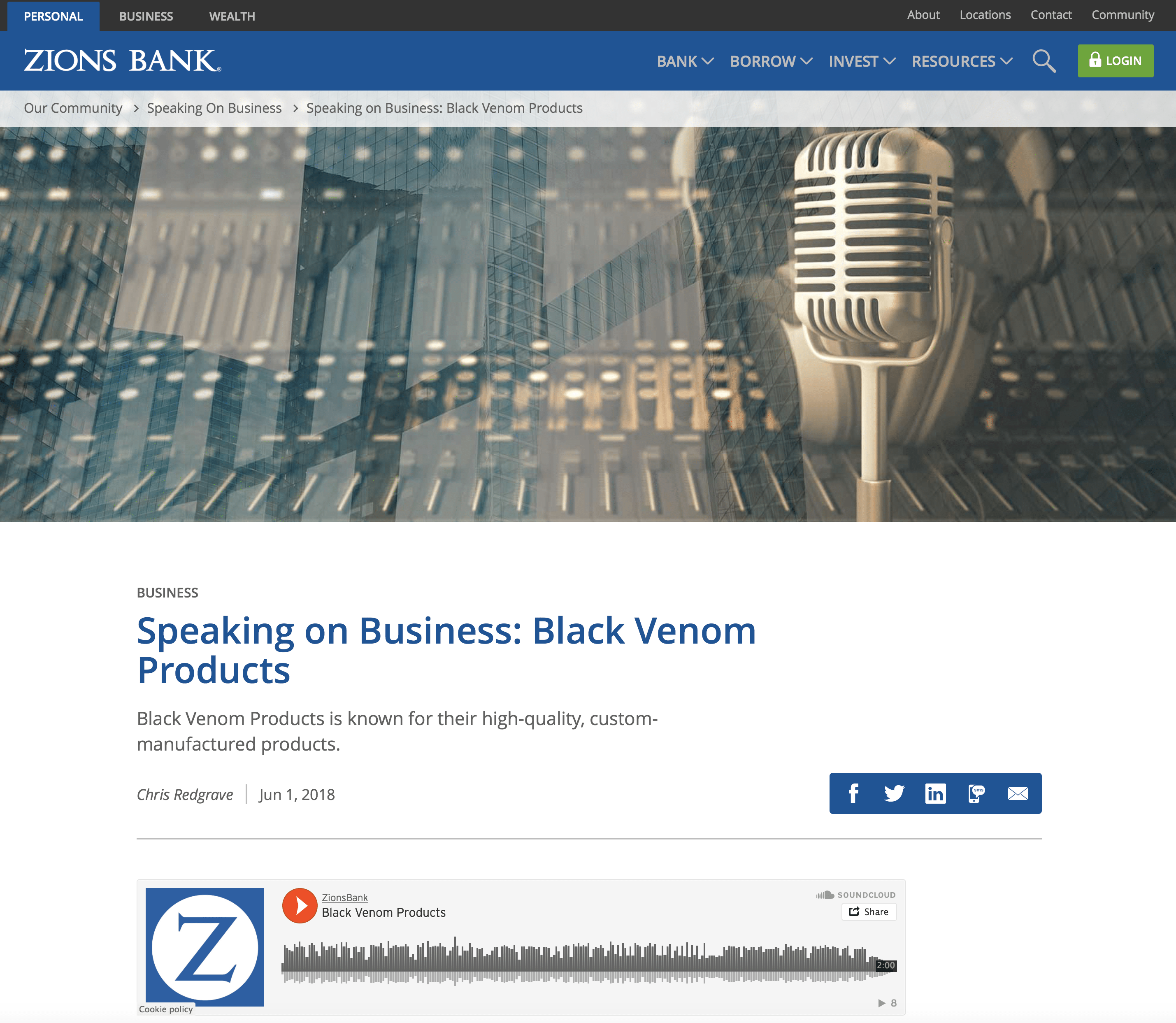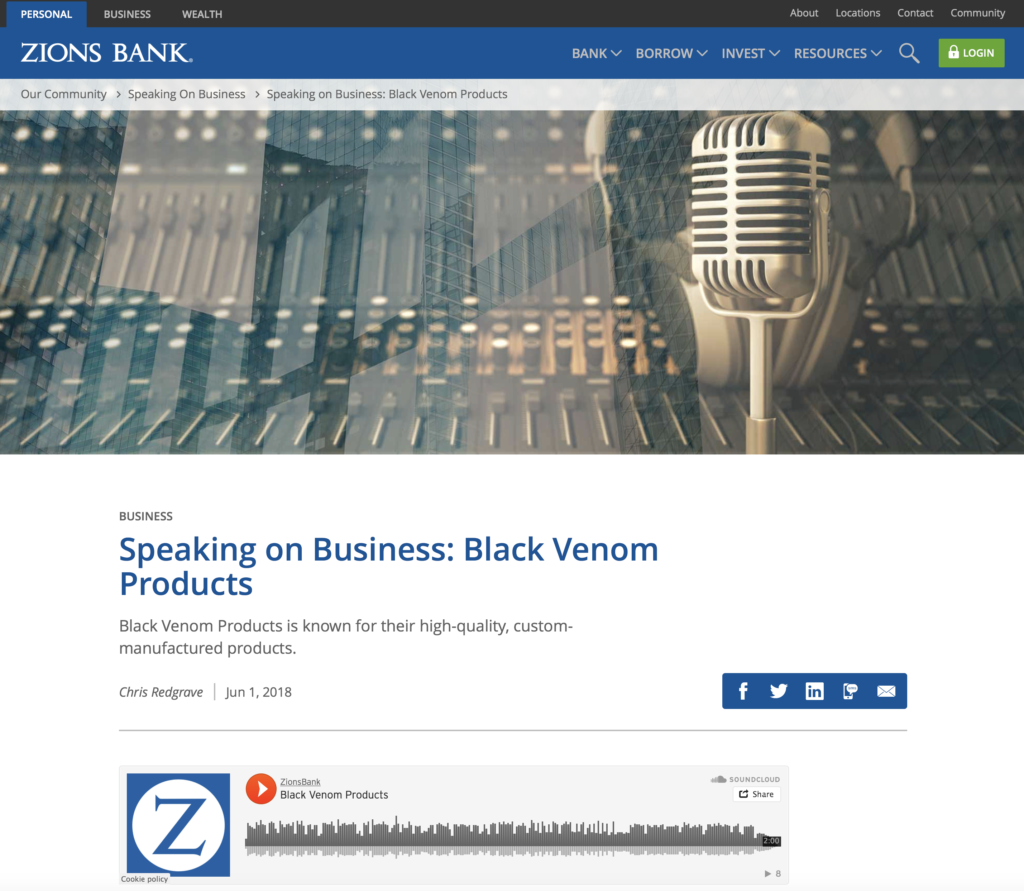 Chris Redgrave that runs the Speaking on Business show over at Zions Bank just did a spot on Black Venom Products.
Black Venom Products is known for their high-quality, custom-manufactured products.
Here is the audio bite
"This is Chris Redgrave for Zions Bank Speaking on Business.
With tractors increasing from 200 to 350 or more horsepower, you've got to build equipment to withstand that kind of strength and demand. In a farmer's field, this is especially important. Black Venom Products in Idaho Falls has figured out a solution with their custom manufacturing and fabrication operation, producing durable products that can keep up with the strength of the tractors…"
Click here to view the article on Zion Bank's website.